Welcome to Muckdogs Baseball
The Muckdogs Baseball Club is a twelve team, travel organization based out of Northern Nevada.  We offer baseball training and professional instruction for athletes from ages seven to nineteen.
Our organization now has a Under Armour presence, that will outfit our players from head to toe with Under Armour gear.  We are honored to be part of the Under Armour family and are proud to don the UA logo on our uniforms, apparel and gear!
If your son and family is serious about baseball and getting prepared for the next level, why play anywhere else?!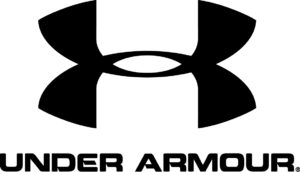 The Muckdogs Goals

Upgrades To Indoor Facility Finished!
We are pleased to announced that we have completed our indoor facility renovation.  This plan includes new LED lightning being put in, as well as brand new field turf being installed throughout the facility.  The batting cage gates were all completely replaced with brand new steel gates.  New entry way gates were built for the infield, and new netting was installed along the batting cage walkway.  An office was built and the bathrooms have been completely re-done.  The floors were also painted.  These, along with several other upgrades, make our facility the largest, state-of-the art facility in the area!
Muckdogs In The News
2018 Muckdogs Summer 17U and 19U Tournaments
The Muckdogs Baseball Club will host two tournaments during the 2018 summer season, consisting of both 17U and 19U age divisions.
Muckdogs 9U Team Looking To Add Players For The 2018 Season
Muckdogs 14U Team Looking To Add Players For The 2018 Season
The Muckdogs Baseball Club is looking for players who will be league age 14 as of August 2017 (born on or after May 01, 2003) to join our 14U Team.  Preferably if the player has a high school graduation year of 2022 that is ideal, but we will also take players with graduation years of 2021.  If you are looking for quality coaching, structure and an organization with a proven track record of helping prepare and move players onto the next level of baseball, please reach out to us. Individual tryouts can be arranged by contacting Bret Pagni at (775) 843-5172 or
Click to E-Mail
.
2017 Muckdogs 19U Summer Team
2017 Muckdogs 17U Summer Team
Our Organization's Commitment To Moving Kids On To Play At The Next Level
The Muckdogs Baseball Club works hard to get high school baseball players to the next level. Our 2017 signing class had twenty-seven student-athletes move onto next level institutions to continue their education while getting an opportunity to play college baseball. As these players start reporting to their respective colleges, on behalf of all of the members of the Muckdogs coaching staff, we would like to congratulate these players and their families. We look forward to helping the next group of graduating seniors find homes at solid academic institutions where they can extend their playing careers.  Below is a link to our 2018 signing class:
Testimonial To Our Commitment
We the Pinto family would like express our appreciation to you and your organization for the years our son Jonathan Pinto played baseball with you. The knowledge and expertise of the sport he learned helped him land a baseball scholarship with Central Washington University where he is today. Without the professionalism of Ken Camel of the Muckdogs this wouldn't of been possible. We are truly grateful for the Muckdogs Organization. Thank you!! Carlos and Maria Pinto
Hey Bret. Its Milo the manager of the 9u Morros. I just want to say that I enjoy watching you coach your kids. The detail and the want that you get out of your kids is amazing. Great job man. Keep up the good work and I look forward to seeing you down the road at a tourney. Thanks for your time, Emilio Lopez
Hi Bret, Just wanted to pass along a note to you regarding this past weekend's tournament in Sparks. I'm the pitching coach for the 11 U Morgan Hill Assault team that played you in the championship. Your team has a great bunch of kids that are talented, have great attitudes, and play the game the way it should be played. That's a tribute to you, your organization and the coaches of that team. It's not often at this level that you see a travel team that combines all the intangible things needed for success and growth. Most of the time it's just a team thrown together to get a trophy. In shaking their hands after the game, not one player was down, they all kept their heads up and greeted us with class and dignity. The coaches as well. That tells me they are good kids being taught to be gracious in victory and defeat. In short, you have a first class program with good coaches, committed parents and kids that have a passion to enjoy the experience of baseball. It was a pleasure to play you guys and we look forward to seeing you again In the future. Rich Taylor Morgan Hill Assault 11U
Hi Bret, I want to finally extend my sincere appreciation to you and your organization for the impact you have had on our son. I remember very clearly the day Cian and Tucker (Scozzafava) came home from a winter camp together and said that they were invited to try out for the Muckdogs. Cian was already a nut about baseball, but getting the opportunity to play for the Muckdogs was a dream come true! The past three years have been awesome. Our life in Northern Nevada has revolved around baseball. Most of our friends and family think we are crazy, but the joy that the game brings Cian and the fun we have had as family watching Cian and his teammates grow-up is immeasurable.

Your commitment to excellence and to the standards of your organization are what set you apart. The rigidity, the rules, the code of conduct, the two hour parent/player meetings and the occasional required Starbucks meeting (thankfully only one for us!) are not for everyone, but we wouldn't have it any other way. Sure we had our moments of .. "Is Bret really serious…..?!?", but in the end, this is what we signed up for and what we expected and it's a huge contributor to the success our son has enjoyed on and off the field.

Thank you for your passion and commitment. I know you deal with more drama, whining, complaining, politics and discontent that we ever care to know, but you don't carry it with you on the field. You are tough on the kids, but somehow you manage to craft your leadership in just the right way to build character, IQ, love and respect for the game. Cian will carry this experience with him for a lifetime. I hope he continues to play baseball for as long as he loves the game, but even if he doesn't, I know the lessons he learned as a Dog will carry over to everything he does.

Best of luck and continued success! We'll be following the Muckdogs for a long time to come! We'll send Cian back to you for summer ball when he's 16!
Mark Sahler
Muckdogs 2010 Joe D World Series Champions!

19U Muckdogs Summer Baseball Team Wins 2017 All World Sports World Series