2010 Joe DiMaggio World Series Champions!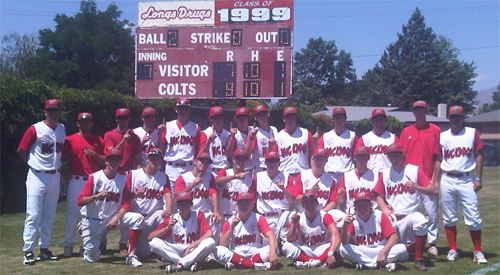 Congratulations to the 2010 19U Muckdogs baseball team for going undefeated in the 2010 Joe DiMaggio League World Series. A great team effort headed by Manager Ken Camel and assistant coaches Bret Pagni and Matt Rutledge.
Tip your hats to the tournaments Most Valuable Pitcher Tyler Osborne and Most Valuable Player Chris Stocker of the Muckdogs Baseball Club.
The Muckdogs organization would like to send a Thank You to family and fans for all of their support this year. With hard work and dedication we have met this year's team goals.
Prepare all players for the next level of baseball
Win the Joe DiMaggio Nevada State Championship
Win the Joe DiMaggio World Series
Have as much fun playing baseball while competing at very high level