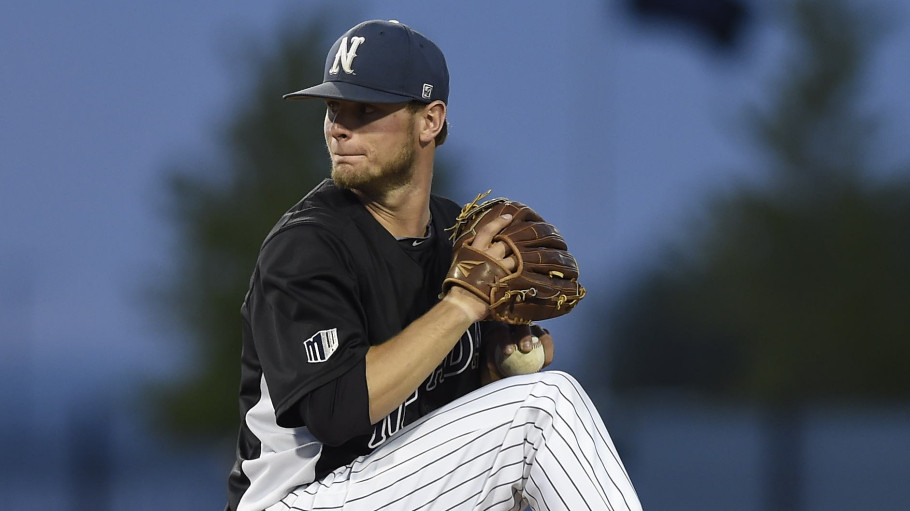 NevadaWolfPack.com – July 13, 2016
RENO, Nev. – Nevada's Christian Stolo has signed a free agent deal with the Los Angeles Dodgers, head coach T.J. Bruce announced on Wednesday.
Stolo, a Reno native and McQueen High product, is the fourth Wolf Pack player to be selected by a Major League Baseball team this offseason. Nevada's Miles Mastrobuoni (Tampa Bay Rays), Trenton Brooks (Cleveland Indians) and Sam Held (Washington Nationals) were selected in the 2016 MLB Draft in June.
A six-foot, left-handed pitcher, Stolo appeared in 32 games with 28 starts with the Pack after transferring from Western Nevada College. Stolo posted a 12-9 record with a 4.09 ERA and 128 strikeouts in 174.0 career innings at Nevada.
Stolo was named Mountain West Pitcher of the Year in 2015 after posting a stellar 8-2 record with a 2.83 ERA in 76.1 innings pitched. He led Nevada to its first Mountain West title in program history that season. Stolo then logged 97.2 innings pitched with a team-high 15 starts this season, leading Nevada to the finals of the MW tournament for the first time in program history as well.